All campaign items
2 items
TRESemmé Freeze Hold Hair Spray, 11 oz, $6.99
TRESemmé Freeze Hold Hair Spray, 11 oz TRESemmé Freeze Hold Anti-Frizz Hair Spray is a fast-drying, humidity-resistant hairspray that fully locks in your hairstyle and is never sticky or tacky to the touch. This aerosol hair styling hairspray delivers power, all-day control with a maximum hold that still allows your hair its natural movement. A water-free formula, Freeze Hold is an anti-frizz spray that provides humidity resistance for 24 hours, helping maintain flyaways while keeping hard-to-hold styles looking salon-fabulous all day long. It's suitable for all hair types, including curly hair and color-treated hair. For best results, create your style using your favorite TRESemmé shampoo, conditioner, and hair styling products. With your style in place, finish with TRESemmé Freeze Hold Hair Spray — shake well, and hold the hairspray 10-12 inches away from hair. Spray section by section. For an even stronger hold, layer more hairspray exactly where you need more control. If the dispenser clogs, rinse in warm water. We've always understood that style is more than a look: it's a part of you. With our professional quality care, a world of style possibilities is yours to achieve. Every choice we make at TRESemmé, from the values we promote—such as not testing on animals and being PETA approved—to the stylists we work with, down to the carefully selected ingredients we use, are made with intention and inspired by the latest trends and style. Because 70 years on, we believe in the power of style. So, tell your story, land that job, make your mark -and achieve your aspirations with confidence. With TRESemmé, your style can match your ambition.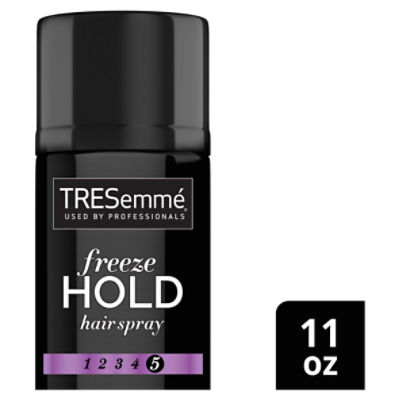 TRESemmé Freeze Hold Hair Spray, 11 oz
Open Product Description
Suave Professionals Rosemary + Mint Invigorating Clean Conditioner, 12.6 fl oz, $2.33
Suave Professionals Rosemary + Mint Invigorating Clean Conditioner, 12.6 fl oz Salon quality hair care system proven to invigorate hair as well as Aveda® Rosemary Mint shampoo and conditioner. This conditioner is infused with natural rosemary and mint, which are known for their invigorating properties. It effectively conditions as it detangles for hair that's soft & shiny.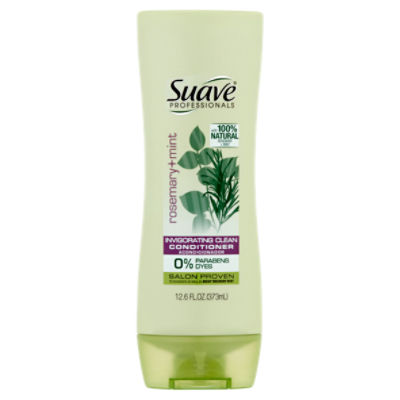 Suave Professionals Rosemary + Mint Invigorating Clean Conditioner, 12.6 fl oz
Open Product Description