Search results
Badia Seafood Seasoning Blackened Creole Blend 4.5 oz, $2.99
Badia Seafood Seasoning Blackened Creole Blend is a balanced, strong in garlic and herbs blend, used to create signature Cajun dishes. It is delicious on grilled meats, fish, and even peel-and-eat shrimp.nnBadia Spices manufactures, packages, distributes, a wide array of products for the everyday cooking needs, from spices, herbs, seasoning blends, teas, side dishes, olive oils, and more. Badia is committed to offering the highest quality at the best price.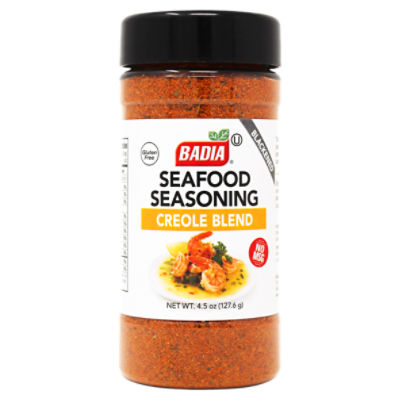 Gluten Free
No Artificial Ingredients
No Added Sugar
Badia Seafood Seasoning Blackened Creole Blend 4.5 oz
Open Product Description
OLD BAY Classic Seafood Seasoning, 6 oz, $4.79
There are two things you need to know about OLD BAY® Seasoning: 1. It's great on seafood. 2. It's great on everything else! OLD BAY's unique blend of 18 herbs and spices was born along the Chesapeake Bay over 75 years ago. Today, it's won over hearts (and mouths!) across the USA. Marylanders can't imagine crab without it. They're shaking and stirring it straight into low country boils down south, and all around the country, folks are getting creative, pairing OLD BAY with pizza, popcorn, donuts, veggies, burgers and fries to name a few.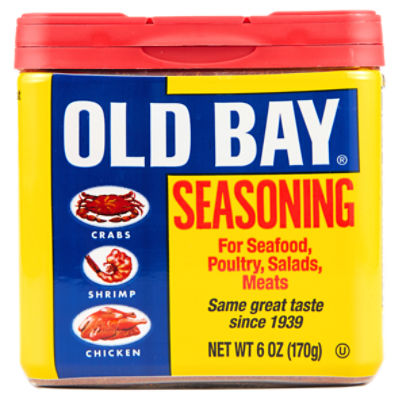 No Artificial Ingredients
No Added Sugar
Vegan
OLD BAY Classic Seafood Seasoning, 6 oz
Open Product Description