Search results
International Delight Vanilla Iced Coffee, 64 fl oz, $4.79
There's a moment of simple bliss in every sip of International Delight Vanilla Iced Coffee. Refreshing and ready to drink, this iced coffee offers a just-right balance of creaminess to coffee. It's made with real milk, cream, and cane sugar for a delicious taste you won't forget.nFor over thirty years, International Delight has been making the world a tastier place, one cup of coffee at a time. Our coffee creamers come in over twenty different delicious flavors, including fat- and sugar-free varieties, and we now offer a wide selection of iced coffees, as well. We believe that there's an art to concocting the perfect cup of coffee, and we want every sip you take to be a masterpiece of flavor. Welcome to Creamer Nation.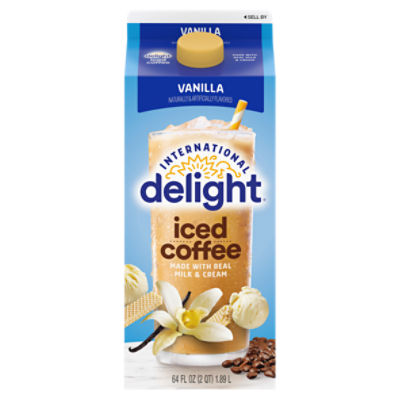 No Artificial Ingredients
No High Fructose Corn Syrup
International Delight Vanilla Iced Coffee, 64 fl oz
Open Product Description
Starbucks Unsweetened Medium Roast Black Iced Coffee, 48 fl oz, $6.49
Premium Coffee BeveragennCrafted with the Starbucks® Coffee that You LovennThere is an Art to Our Medium Roast.nOur master blenders and roasters have balanced arabica coffee with subtle notes of nuttiness and cocoa for a taste that has both depth and everyday drinkability.nThis coffee can be enjoyed over ice as-is (if that's how you like it), or personalized with your favorite milk, flavor or sweetener.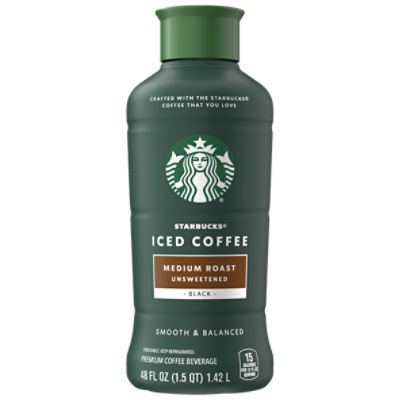 No Artificial Ingredients
No Added Sugar
No High Fructose Corn Syrup
Starbucks Unsweetened Medium Roast Black Iced Coffee, 48 fl oz
Open Product Description